The Google Pixel 5a may not look all that new, but it's an easy-to-recommend smartphone. It takes the engaging formula of the Pixel 4a 5G and adds a metal build and water resistance. The only knock against it is the Pixel 6 is a much better buy for not much extra cash.
Google Pixel 5A Box Contents
Google Pixel 5A includes the following in the box. Thank god at least Google didn't ditch the charging adapter.
Google Pixel 5A handset
Charging Adapter 18W
USB-A to USB-C cable
Documentation
Google Pixel 5A Design and Build
The Pixel 5A features a minimalistic design similar to Google's previous plans. You can't say it is ugly, but it is not as remarkable or elegant as the iPhone design. The phone has a metallic unibody design which ensures that it looks and feels closer to a premium phone than other mid-rangers usually found with plastic bodies in this price range. The Display and buttons are all metal and feel solid and durable. Google also added IP67 water resistance for this price range, which you won't find in many other smartphones.
Unfortunately, the phone also attracts many fingerprints that appear prominently on the black colour variant due to its design. Moreover, unlike fingerprints on glass back phones, these oils can be difficult to remove with just your shirt or a cotton cloth due to their plastic finish.
Also Read: YouTube SEO – Description, Tips, Subscribers, Tools, and More
There is nothing on the Pixel 5A's back but a simple square camera module that includes a dual-camera setup, and below it has a fingerprint scanner. There is also a tiny Google logo near the bottom of the device. Around the front, there is nothing much more than the Display. The big 6.3 4 inch display nearly covers the whole face of the phone with incredibly slim bezels all around. It certainly looks much more premium compared to the Pixel 4A.
Google Pixel 5A Display
The Pixel 5A uses a 1080p OLED screen 6.34 inches in size, more significant than the 6.2-inch screen on the Pixel 4A. It also uses a standard 60 Hz refresh rate, so you don't get any smooth scrolling experience of a faster 120 Hz or 144 Hz rate. This missing high refresh rate feature is an unacceptable downside for a device at this price range. It is available to many devices with price points similar to Pixel 5A, like OnePlus Nord 2, which supports a 90 Hz refresh rate, and Samsung Galaxy A52 5G with a 120 Hz panel.
So talking about the screen quality, the 5A's screen doesn't stand out, but it is big enough that it doesn't look quite as out of place next to the competition compared to 4A and 4A 5G. It is also just a good quality screen due to the OLED technology, which delivers rich contrast and is bright enough to be viewable outside in the direct sun without too much effort. The OLED panel is protected with a flat slab of Gorilla Glass 3, and it has a speaker slit that sits above the screen. The speaker also doubles as one of the phone's loudspeakers.
The maximum brightness that I achieved was 850 nits, which is comfortable enough to view content in bright daylight.
Google Pixel 5A Specs at a Glance
Here are the on-paper specifications of the Google Pixel 5A:
Display:34 inches OLED Display with 1080 x 2400 pixel resolution
Camera:2MP + 16MP | 8MP Front Camera
Battery: 4680 mAh Battery with 18W fast-charging
Chipset: Qualcomm Snapdragon 765G Processor
RAM & ROM: 6 GB RAM | 128 GB ROM
Dimensions:9 x 73.7 x 7.6 mm
Weight: 183 grams
Google Pixel 5A Performance
As you would expect, the Pixel 5A should be a severe step up over its predecessor in terms of hardware, but that's not the case. Packing a Snapdragon 765, the same processor that Pixel 5 and Pixel 4A 5G has from last year, and 6GB of RAM is decent enough for many of your day-to-day tasks and multitasking. So as far as performance goes to Pixel 5A, it is pretty decent on that part.
Also Read: What are Link Building Services?
Google Pixel 5A Software
We are right around the time of the final release of Android 12, which the Pixel 5A will be getting once it is available. One of the best benefits of owning a Google phone; you get the latest Android versions when released. It's interesting to see whether the Pixel 5A would be supported for as long as older iPhones.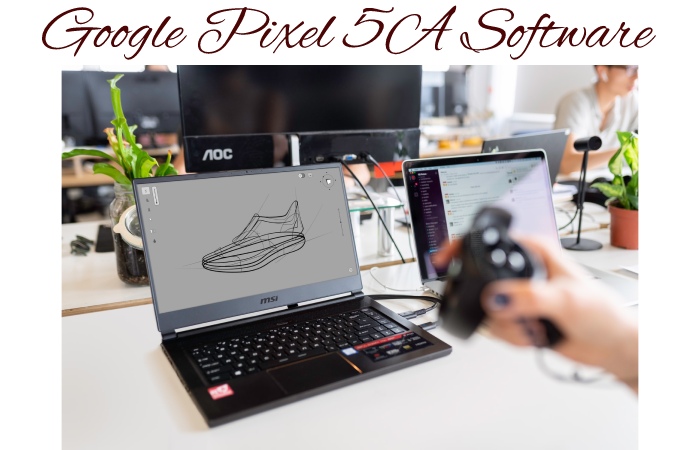 Google is working on their custom-built processor line in their upcoming Pixel 6 series; maybe we'll see if future Pixel devices remain updated as long as the iPhones do. Nevertheless, with Pixel 5A, we will still see three years of platform updates and a minimum of 3 years of security updates.
Google Pixel 5A Cameras
As usual, the biggest highlight of this smartphone is the edition of the 16MP 117-degree ultra-wide camera, which joins the primary 12.2MP shooter. Last year the Pixel 4A only had a single 12.2MPcamera. Pixel 5A has an 8MP selfie camera nestled in the Display's top left corner in a hole punch cut out for all those selfie lovers.
Google Pixel 5A Battery
The Pixel 5 sports the giant battery you have ever seen in any Google Pixel phone. It has a 4680 mAh power pack that helps the device run with one of the better screens on times that we have seen from a Pixel phone.
Also Read: What is WordPress Hosting? – Types, Plans, and More
Related posts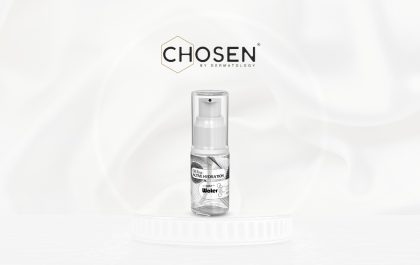 Active Lifestyle Hydration: Stay Refreshed with WaterBody
Maintaining optimal hydration for our skin is often overlooked in the fast-paced rhythm of our active lives. Being the largest…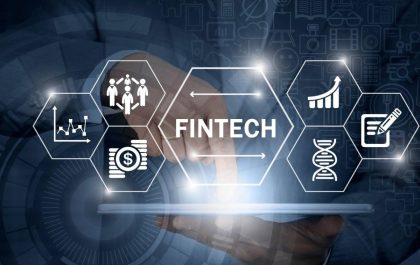 FinTech: All You Need To Know
The financial world is undergoing a profound transformation, thanks to the rise of Financial Technology, commonly known as Fintech. This…