Ana Mercedes Hoyos, a renowned Colombian artist, made an indelible impression on the art world with her profound originality and one-of-a-kind aesthetic vision. Her unique artistic journey is intertwined with many inspirations and events that influenced her famous career.
This article delves into Ana Mercedes Hoyos's interesting history, examining the milestones and artistic accomplishments that established her as a prominent player in Colombia's art scene and beyond.
Ana Mercedes Hoyos Biography
| | |
| --- | --- |
| Date of Birth | September 29, 1942 |
| Date of Death | September 5, 2014 |
| Place of Birth | Bogotá, Colombia |
| Nationality | Colombian |
| Associated Art Movements | Modern Art |
Ana Mercedes Hoyos was born in Bogotá, Colombia, on September 29, 1942. Her youth was enriched by exposure to the rich Colombian heritage and cultural traditions because she grew up in a family that respected culture and the arts.
Influences
A variety of sources impacted Hoyos' aesthetic tastes. Her early exposure to the works of renowned Colombian muralists such as Pedro Nel Gómez (1899-1948) and Santiago Martnez Delgado (1906-1954) influenced her appreciation for large-scale and socially concerned art.
Training and Early Works of Art
Hoyos received her artistic education at Colombia's National University's School of Fine Arts in Bogotá, where she polished her abilities in various media, including painting and printmaking. She experimented with various artistic approaches in her early career. Still, her investigation of abstraction and the use of vibrant colors marked a turning point in her creative journey.
Significant Professional Achievements
Hoyos' career was marked by remarkable accomplishments that cemented her place as a leading figure in Colombian art. In the 1970s, she achieved international acclaim with her geometric atmospheres series, which included large-scale paintings covered with geometric patterns.
These artworks highlighted Colombian culture while also addressing urgent social and environmental challenges. Her work piqued the interest of worldwide audiences, resulting in multiple exhibitions in Europe and the Americas. Although, hoyos was chosen as Colombia's Ambassador to UNESCO in 1993, an unusual and important position for an artist.
Her Imprint on Art History
Ana Mercedes Hoyos' artistic accomplishments will be remembered in Colombian and Latin American art history for a long time. Her daring use of color, geometric abstraction, and socially conscious subjects inspired a new generation of artists who wanted to express their cultural background while addressing global challenges via their art. Her public murals and installations continue to adorn cityscapes and cultural institutions, demonstrating the power of art in changing societal narratives.
Ana Mercedes Hoyos: A Reflection of Colombia's Socio-Political Climate
Ana Mercedes Hoyos created an art collection that reflected her country's volatile sociopolitical context. Hoyos' paintings and prints transcended basic aesthetics as a notable personality in Colombian art, expressing the intricacies of Colombian society and addressing pressing social issues.
The Cultural Heritage of Colombia
Hoyos' early exposure to Colombia's rich cultural legacy shaped her artistic sensibility deeply. Colombia's brilliant colors and indigenous crafts became a key feature in her art, highlighting the country's unique customs and cultural identity.
Although, she aimed to maintain and elevate Colombia's cultural legacy through her works, encouraging a sense of pride and belonging among her fellow Colombians.
Geometric Abstraction and Social Participation
Hoyos' preferred creative technique during the 1960s was geometric abstraction. Her art, however, was not limited to formal aesthetics alone. She expertly incorporated socially conscious themes into her geometric creations, using her art to address poverty, inequality, and environmental destruction.
Her Professional Obstacles and Triumphs
In her artistic career, Hoyos endured both problems and accomplishments. While her bold use of colors and abstraction won her praise, her socially charged topics frequently met with opposition from the establishment.
However, her determination and passion for social justice remained, and she continued to push the frontiers of her art. Her selection as Colombia's Ambassador to UNESCO raised her status as an artist and cultural ambassador even further, allowing her to advocate for art and cultural heritage on a global scale.
Ana Mercedes Hoyos Art
Ana Mercedes Hoyos' art is distinguished by a combination of flattened forms and vibrant colors, which she masterfully combines to create visually appealing compositions. Her technical prowess is evident in the flawless integration of Colombian traditional motifs with modernist aesthetics.
However, her bold and opulent color palette expresses her love for Colombia's diverse cultural traditions. Ana Mercedes Hoyos' technical features reflect her unique ability to combine aesthetic expression with social concern, leaving a lasting influence on the art world and solidifying her legacy as a visionary Colombian artist.
What Happened to Ana Mercedes Hoyos?
Ana Mercedes Hoyos died on September 5, 2014, leaving a lasting legacy as a visionary Colombian artist. Her contributions to the art world, which focused on geometric abstraction and brilliant hues that embraced Colombia's cultural past, continue to inspire artists and art lovers alike.
Aside from her artistic accomplishments, Hoyos was Colombia's Ambassador to UNESCO, where she advocated for the promotion of art and cultural heritage on a global scale. While she is no longer with us, her artistic and cultural impact continues, cementing her place as a pivotal character in Colombian art history.
Ana Mercedes Hoyos was inspired by what?
Ana Mercedes Hoyos took inspiration for her artistic vision and creative expression from various sources. Although, her Colombian ethnicity had a major impact on her painting, and she found inspiration in her birthplace's brilliant colors, rich cultural traditions, and indigenous crafts.
Furthermore, her early exposure to the works of prominent Colombian muralists such as Pedro Nel Gómez and Santiago Martnez Delgado sparked her interest in large-scale, socially aware art.
Hoyos was inspired by the history and hardships of the Afro-Colombian people, particularly in areas like San Basilio de Palenque. This led her to explore themes of cultural identity, perseverance, and empowerment in her works. Ana Mercedes Hoyos is a recognized and prominent figure in Colombian art because of her unique artistic style. It is defined by geometric abstraction and socially involved themes.
Conclusion
Finally, Ana Mercedes Hoyos' extraordinary path as a Colombian artist demonstrates. Her profound artistic vision and constant devotion to social concern. She embraced Colombia's unique cultural lineage while addressing important contemporary issues. With her skilled blend of geometric design and vivid colors.
Her biography paints a picture of a trailblazing artist who utilized her ability to advocate for underrepresented people. Having a lasting impression on the art world and beyond. Reflecting on Ana Mercedes Hoyos' legacy, we are reminding the art's transformational ability to catalyze social change and cultural preservation. Her artistic efforts continue to inspire future generations. Solidifying her place as a visionary Colombian artist whose legacy will live on for many years.
Related posts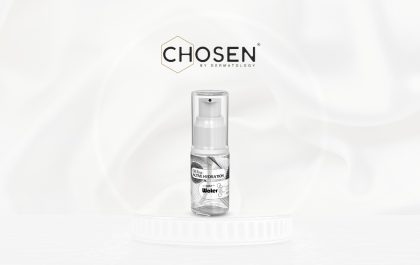 Active Lifestyle Hydration: Stay Refreshed with WaterBody
Maintaining optimal hydration for our skin is often overlooked in the fast-paced rhythm of our active lives. Being the largest…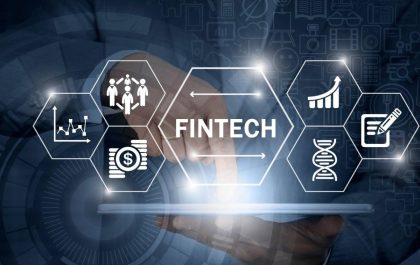 FinTech: All You Need To Know
The financial world is undergoing a profound transformation, thanks to the rise of Financial Technology, commonly known as Fintech. This…